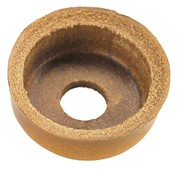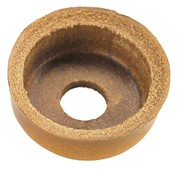 Since 1917 all Silca pumps have used steam pressure-formed leather cup washers to achieve high pressures. In 2008, Pista and SuperPista pumps moved from steel barrels with 28mm inner diameter, to aluminum barrels with 30mm inner diameter.
Fits 30 mm internal diameter Pista and Super Pista pumps (2008 and later)
Made from finest quality full grain leather
Produced by hand on the same equipment continuously since 1960
Updated from 2.25 mm to 2.50 mm thick leather for improved durability
Hand crafted in Milan, Italy
Contains: locking nut, lower washer, back nut, pre-2008 back washer and post-2008 back washer.

In Stock
Price: $10.00